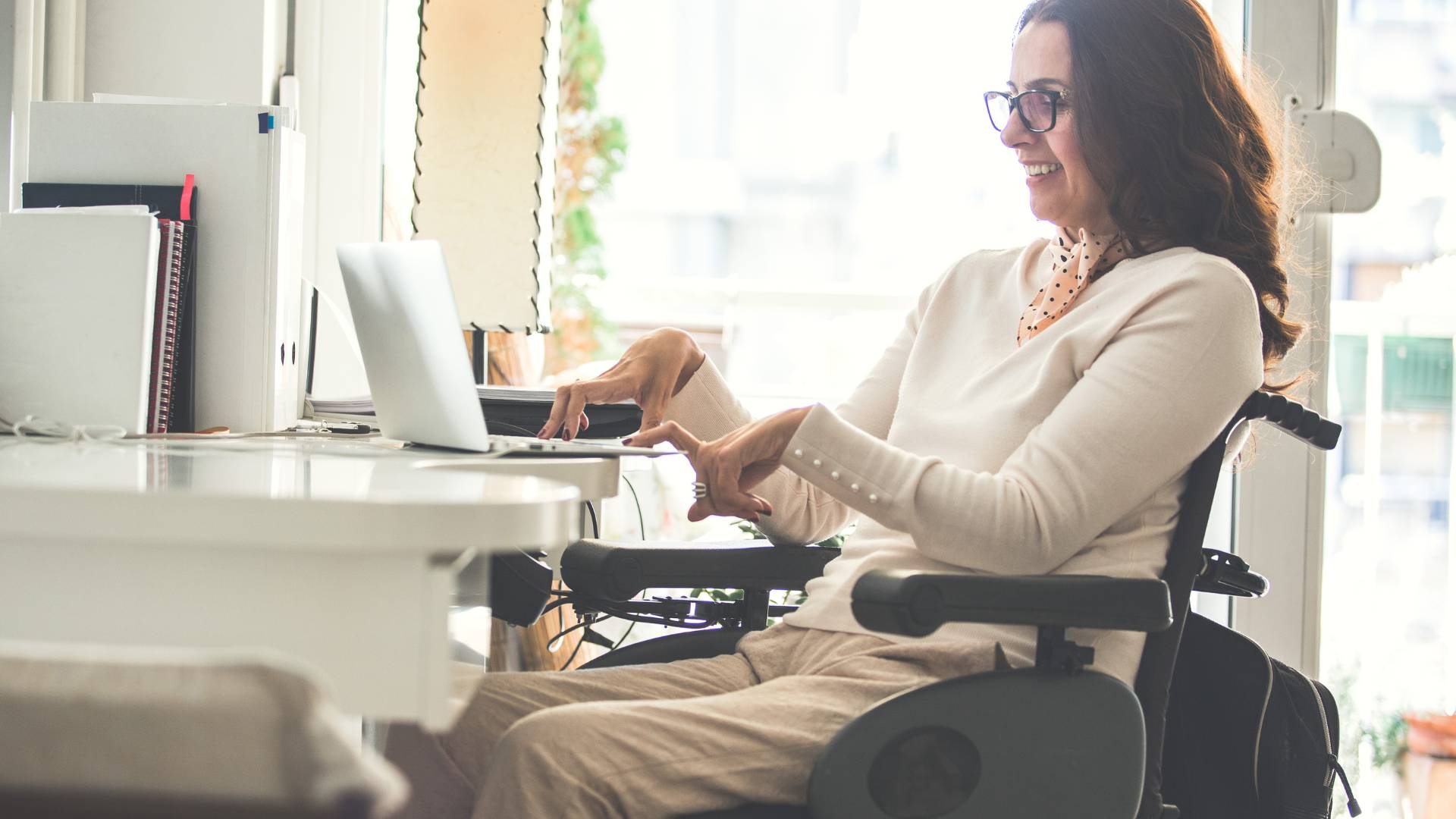 The importance of CPR certification for family members with disabilities is obvious, considering the level of susceptibility to injury or cardiac arrest in people with disabilities. Doctors recommend physical activity in those with a disability in order to decrease the possibility of developing a heart disorder. Aerobic exercises can improve the quality of life, yet half of US adults with a disability don't do any physical activities.
Obtaining CPR certification by primary caregivers in the family can have a positive impact on the confidence of a family member with a disability. Knowing that someone nearby can provide emergency response CPR can improve the person's sense of independence and inspire them to follow a health program and perform physical exercises as specified by a health professional.
Overview of the People with Disabilities Demographic
One in four adult Americans is living with some form of disability, which is 61 million people across the country. Within this population are people with varying degrees of physical, visual, hearing, and intellectual impairment who need support to maintain a respectable quality of life.
The figure above comprises 26% of the US population. Still, the truly worrying fact about this demographic is that nearly half of the people suffer from some cardiovascular disease or complications.
Another statistic from the CDC confirms the correlation between disability and heart disease: adults with a heart condition are 8 times more likely to develop a disability, unlike adults without one. Furthermore, 4 in 10 adults with heart defects have a disability.
How Disabilities Impact a Person's Cardio-Vascular Health
The medical profession recognizes six categories of disability: physical, visual, hearing, cognitive, intellectual, and learning. Each kind can arise due to various causes and can set specific disruptive circumstances and the need for accommodations in the lives of disabled people.
What is universally prevalent in most types of disability is an overall decline in cardiovascular health. For example, individuals with spinal injuries have an increased risk of stroke over time. An 11.50% risk increase for developing coronary heart disease is found in middle-aged and elderly patients with visual impairment.
People with cognitive disabilities are susceptible to heart problems and the other way around. Various heart diseases, including heart attacks, can increase the incidence of cognitive decline and eventually lead to severe cognitive medical conditions.
According to the CDC, 28.6% of adults in the US who suffer from a cognitive disability also experienced coronary heart disease or stroke. Studies point to "cardiogenic dementia" as the incidence of cognitive decline following heart disease, which occurs in up to 50% of patients with heart failure. Poorer health outcomes and a significant decrease in overall quality of life are part of the regression following a heart attack or debilitating heart conditions.
How Family Members Can Help
Family members are indispensable in the lives of those with a disability. Even when not qualified to provide professional care, they can adjust their roles and assume greater responsibility to provide comfort and aid, make accommodations, and create an overall sense of security. This is another reason for the importance of CPR certification for family members with disabilities.
Psychological and social support, engagement, and guidance for nutrition and exercise, are all part of providing a holistic environment that can elevate the individual's quality of life. Physical activity is just as important.
According to the CDC, adults in America have a three-fold higher incidence of heart disease, stroke, or diabetes, which can be reduced by physical activity – which half of the adults don't get. For example, 57% of those with physical disabilities and 40% of those with cognitive disabilities don't get any aerobic physical activity, according to the CDC.
Encouraging the family member to perform exercises that a doctor approves of can have a positive impact on the psychological well-being as well as on the person's physical well-being. Knowing how to provide emergency CPR may break the barrier between committing to exercise and abstaining from it.
It is without a doubt that family members and caregivers need to have a clear sense of preparedness for emergencies. Obtaining a CPR certification is crucial when caring for someone with notable impairments. Multiple institutions across the United States provide CPR classes that equip the caregiving person with critical skills when caring for people with disabilities.
Which CPR Courses Should be Attended by Family Members of People with Disability
Providers across the states offer CPR certification and courses that can improve the caregiver's readiness and ability to give an adequate response in an emergency. Disability-specific training takes place in the classroom, but hybrid courses are also available with combined on-site and online teaching.
Taking a general CPR course does constitute a crucial skill in knowing how to approach an emergency. Upon completion, the trainees know how to apply the seven steps of CPR, proper rescue breath and Basic Life Support.
Proficiency in operating an Automated External Defibrillator is equally important and should be part of the certified training. Other life-saving skills that caregivers can learn include hands-only CPR, adult and child CPR with breaths and infant CPR.
Both CPR and other courses take place in the classroom and are taught by either an instructor or a facilitator with direct experience as a care provider. In total, the course materials can be completed in around 90 minutes.
Emergency CPR for Children with Special Needs
Children with special needs or disabilities represent another demographic where CPR certification is vastly important. Because they don't have the same command and control of their bodies, children with special needs are more prone to medical emergencies, accidents, or life-threatening injuries.
Depending on the condition, some children may require full-time care where the provider is expected to have CPR certification. In general, speech impediments and communication barriers present an additional challenge to caregiving, especially during an emergency.
Courses train people how to assess the emergency quickly and provide the appropriate response. If the child is breathing, AHA recommends hands-only CPR with two compressions per second or 120 per minute, between 1.5 and 2 inches into the chest.
If there are no signs of breathing, the caregiver should provide mouth-to-mouth breathing alternated by 30 chest compressions:
tilt the head back to adjust the airway;
create a mouth-to-mouth seal;
provide two one-second breaths;
check if the child is breathing;
proceed with 15 compressions;
repeat until medical services arrive.
CPR Courses for Childcare Providers
Everyone who is in the childcare field or whose responsibilities include tending to a child or an infant should obtain CPR training that enables the person to react to:
Severe allergic reactions
Receiving hands-on CPR training should supersede taking a course online because children and especially children with disabilities are a specific category requiring extreme composure and presence of mind.
Depending on the kind of disability, the child may not be able to respond or cooperate during an emergency. Hence, a comprehensive course is most-beneficial to the care-provider, as well as specialized or injury-specific CPR or first-aid courses.
There are courses for child and baby first aid, CPR and AID through certified training centers across the country. These are OSHA-compliant online courses that train the participant to provide adequate response to breathing and cardiac emergencies in children and infants by applying back blows, chest compressions, and mouth-to-mouth breathing.
CPR Program for People With Physical Disabilities
Many of those with a physical disability are able to provide emergency CPR to others in need.
In 2020, the AHA launched the first-ever CPR program for people with physical disabilities, enabling the participants to perform CPR according to the standards. This is another course that emphasizes the importance of CPR certification for family members with disabilities.
Those who don't possess sufficient motor skills to perform CPR receive become Advisors, merited on the verbal ability to give CPR instruction to others.
A BLS Advisor card renders its carrier capable of instructing non-trained persons to apply emergency CPR. This is especially welcome in families with one or more people with a disability.
Furthermore, attending a CPR course for Advisors will help individuals with a disability boost their confidence as they themselves become capable of supervising or giving instructions in an emergency.
Conclusion
CPR is a life-saving skill during an emergency, and for people who care for those with life-challenging medical conditions, CPR certification boosts self-confidence and creates a sense of empowerment.
Accessibility of CPR training programs and nationwide advocacy for obtaining certification are two additional reasons why family members in this role should get certified. CPR certification requires a few hours to obtain, yet it can make a tremendous difference during an emergency.
Read More