BLS CPR & AED Renewal in Los Angeles
$59.95
American Heart Association AHA BLS CPR and AED Recertification
CPR Certification Los Angeles is certified by the American Heart Association (AHA) and provides LA with the finest CPR renewal programs around.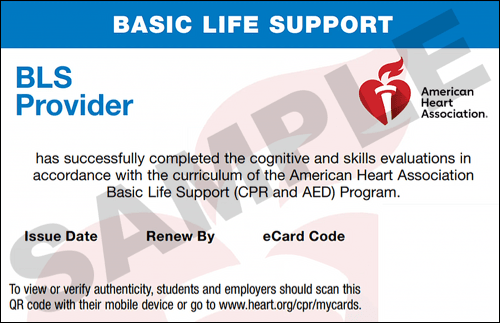 Los Angeles CPR Renewal Classes
CPR Certification Los Angeles is certified by the American Heart Association (AHA) and provides LA with the finest CPR renewal programs around. If you have a gap in your certification period or are even nearing the expiration date of your certification, you can attend our program to satisfy OSHA requirements for an employer.
After completing your skills test in person, you will leave that very day with your CPR certification and AHA CPR BLS renewal card in hand!
Our CPR Renewal Training Includes
Same Day CPR + First Aid Cards
Hands on Chest Compression Training
Rescue Breath Training
AED Usage for Infant, Child, and Adults
Friendly and Relaxed Environment
Professional Instructors
CPR Certification Los Angeles Locations
Los Angeles's Best CPR Renewal Classes
Know CPR. Make a difference. Save a life.
Cardiopulmonary Resuscitation or CPR is the training needed to save a life in an emergency. Learning how to perform rescue breathing, chest and finger compressions, and how to react fast is essential to saving lives. Ongoing CPR training is mandatory to continue to save lives and be prepared for any crisis.
Who Needs CPR Certification Renewal?
You must renew it every two years to remain OSHA compliant. You can take our courses to recover CPR/AED/BLS credentials if your card is expired or almost expired.
What to Expect in Your CPR Recertification
We will review —
Identifying the CPR steps
Finding a pulse
Performing finger and palm chest compressions
Using the AED machine
Helping restore regular breathing
After you've received your training and taken the in-person skills test, you will have your certification and can attend to an infant, child, or adult in an emergency.
All employers and organizations accept CPR Certification Los Angeles, including —
Nurses, RNs, and CNAs
Hospitals
EMT/Paramedic Companies
Home Health Aides
Personal Training Facilities and Gyms
Schools (Private and Public)
Hospitality Industry
Construction Sites
Daycare and Other Caretakers
Nursery caregivers and workers
Nursing schools and All Other College Programs
Nonprofits like the Boy and Girl Scouts of America
Firefighting and Other Municipalities
Why Train With Us?
You will enjoy our straightforward process because  —
We provide the most widely recognized and accredited training.
We tailor more personalized training due to our smaller group size and streamlined class time (with a portion of the class completed from home).
We offer a same-day process for getting your AHA CPR card.
FAQS
How long does CPR certification last?
To keep your knowledge up-to-date and keep your skills sharp, OSHA and the AHA require that you renew your certification every two years.
When can I take my CPR renewal course?
CPR Certification Los Angeles provides CPR renewal courses each week. You can simply register for the class time that works for you and your lifestyle.